How To Choose Lingerie For Your Wedding Night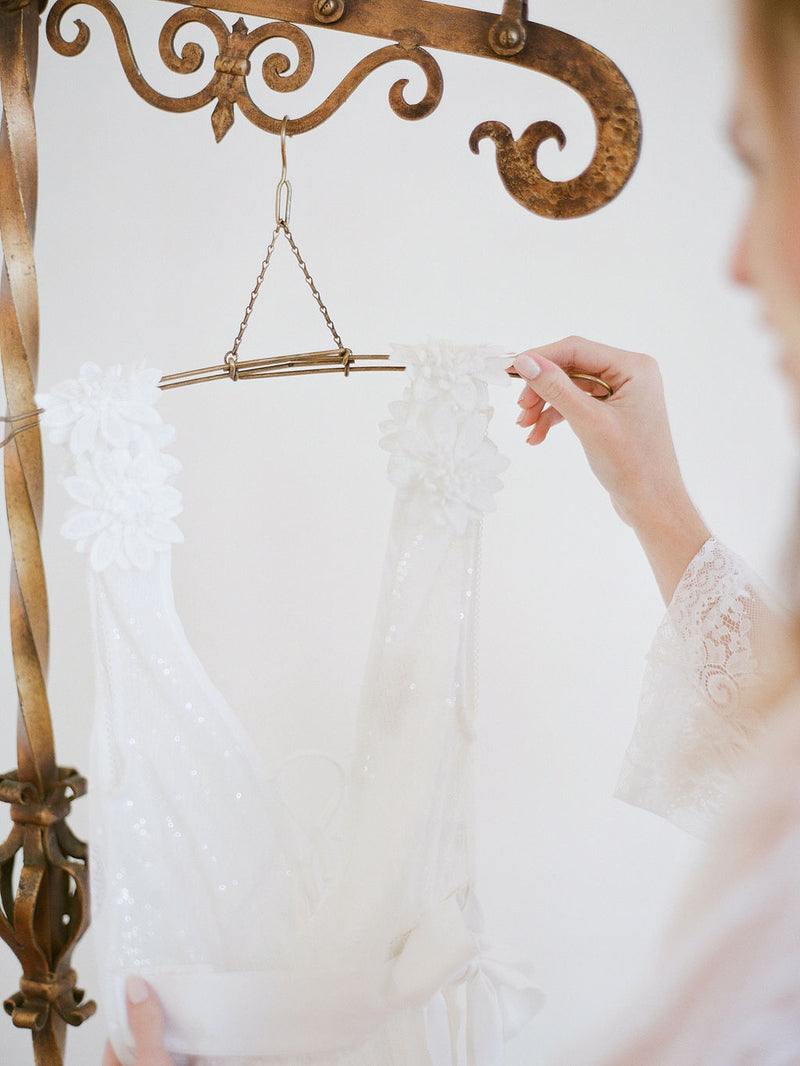 Your big day is almost here!  That one day a lot of women consider one of the best days of their lives. From finding your soul mate to searching endlessly for the perfect wedding dress. You're finally a bride! And this is the beginning of an amazing journey.
We all dream about this day. And about this night. And we all want it to be perfect. What a better time to wear some lingerie that makes you feel like an absolute goddess. 
Choosing your bridal lingerie is different than choosing your wedding dress. It is for you & your new hubby to enjoy and appreciate after everyone has left. it's just the two of you now.
Shape It Up
The first thing to consider is your body shape. Whatever style or items you choose to wear, they must essentially be flattering for your figure and fit well. If you plan on getting fit or lose some weight before your wedding, don't buy your underwear too far in advance in case your sizing changes. 
We have various styles of lingerie. Some of our items such as our Eri Lace 3 piece set are made to order and can be ordered in your size (according to our size chart).
Choose Your Own Style
When picking out lingerie it can get overwhelming with all the different styles out there. They can range from being a very pure look to being more on the risqué side. Ask yourself a few questions - are you into something that is fitted and shaping or something that is sheer and lightweight? should it be a one-piece or a two-piece (or maybe even more)? 
Either way, this needs to be something that you know you'll feel confident in. 
The range of styles is endless -  you can choose from a range of soft, lacy & pure lingerie to an erotic, boudoir looking see-through one. 
Want a more feminine look? Try a lace baby doll, negligee, or a silky outfit.
If you are more into the element of surprise, you can choose a totally different look from your wedding day. If your wedding dress and look are pure and delicate, at night - you can emerge with your sexy, seductive, and wild bridal lingerie. 
Another thing to consider is what does your future husband likes and what do you think he would like to see you in? Try to choose something that both of you will enjoy.
50 Shades Of White
The traditional color for bridal lingerie is white, but if you are looking for a more sophisticated look, you can go for endless shades of Cream, Ivory or Off-White. If you are even more daring, and you'd like to create a contrast to your nice and pure image from your wedding dress, you can go with darker colors such as - Black, Red, Hot Pink, Purple, and even Floral printed items.
When choosing your lingerie color, you need to decide whether you will wear them under your wedding dress or not. If you choose to wear them under your dress and they are not white, discuss that with your wedding dress designer to make sure they will not be seen under your dress.

Sexy Is in The Details
Consider lingerie with a fun extra detail… Bows, flowers, or embroidery… Anything goes. This STUNNING see-through set has floral applique on the front – the perfect wow factor as you take your dress off!
Quality Is Key
Remember that this is a special occasion and investing in good quality lingerie is essential. We recommend choosing lingerie from fine lace, silk, tulle, or even sparkly sequin look. All of our lingerie is handmade some items can be tailored to suit your requirements. 
In conclusion. Your bridal lingerie is an investment for life - although this is a once in a lifetime occasion, you can wear your bridal lingerie many times after your big day and even set up a surprise for your new hubby - a boudoir photoshoot with you wearing those memorable pieces.
We hope those tips are helpful. Feel free to share your thoughts with us. If you are interested in making your custom designed wedding dress with us, or if you need any other styling consultation for your big day - please follow this link.

♡
Check out below a few of our favorite wedding lingerie pieces
A simply irresistible Lolita look
Feel absolutely stunning for all those special life moments that call for something extraordinary!