How To Prepare For Your Boudoir Photoshoot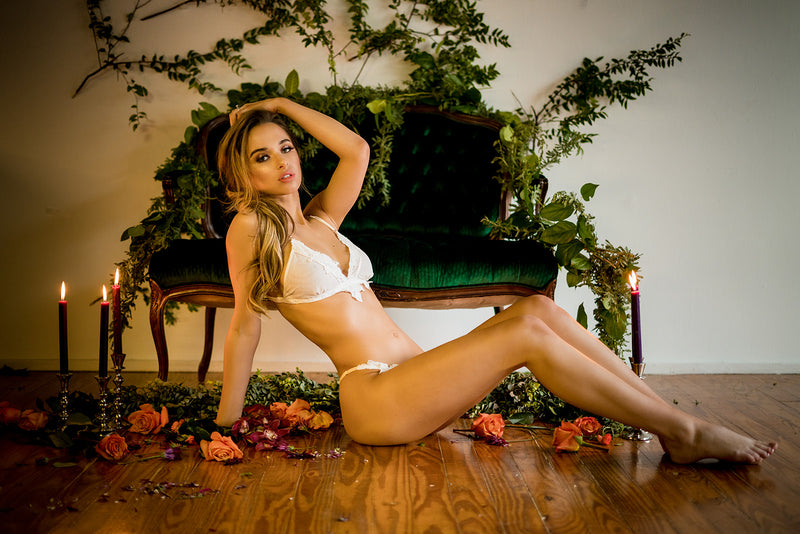 Boudoir Photo Sessions are truly healing, empowering and an amazing confidence boost for any woman.
As terrifying it might sound for most women to have a boudoir session, we promise you that you'll end up feeling empowered, confident, and super sexy! 
Whether this session is a gift for your significant other for any special occasion or simply for yourself (which is amazing!), if you do it right, this experience can boost your confidence so much that you won't want it to end! 
Here are some ideas for the best occasions to give boudoir photos:
Bridal boudoir photography - If you are a bride-to-be, gifting him these seductive photos on your wedding night will help make your wedding day even more special.


Anniversary - After being married for some time, giving boudoir photos will definitely light up a spark!


Birthday gift - Boudoir photos are the perfect birthday gift and they will make your man feel special and make his birthday one to remember!


Holidays - this is a gift that could make this holiday the most memorable one yet!


Maternity/Pregnancy

- Being pregnant is sexy! And what a better way to capture this beautiful time than in a sexy maternity boudoir session? 
Here are our top tips and tricks to help you feel more comfortable and confident during your entire boudoir shoot. 

Pick The Right Photographer 

This is the most important detail of the shoot! 
Boudoir photography is an art and a true profession. Make sure to hire a professional who understands you and knows how to direct you with posing every step of the way.

Not every photographer is good at giving direction and would prefer you to come up with your own poses.

A professional photographer has the skill and experience to show you the beautiful things about yourself that you're not usually able to see on your own. 
You need to have chemistry with the photographer so that on the day of the shoot you will feel as comfortable and as relaxed as possible. 

Tour The Location

It's always nice to feel prepared and to be inspired by the studio as well! Whether your photographer does not have photos of their studio or even if they do, don't hesitate to ask to come in for a tour.

Seeing the location ahead of time will help you connect the dots and will help you make better choices with the lingerie, jewelry and even the poses you plan for the shoot. 

Set The Right Mood

Make sure to ask your photographer to have wine or some tea, candles, and music you love.

This will set the tone for you to relax and get into the mood.

Pick The Right Lingerie

Choose lingerie that flatters your figure and that makes you feel like a Goddess!
Try on your lingerie outfits a few weeks ahead before the session and even then practice your posing in front of the mirror. Once you pick your right lingerie, make sure to store them right so they won't get wrinkled or absorb moisture before your big day.

Here is our complete guide on how to choose lingerie. There are a few great points that can help you get a better understanding of your own style.
Lace, Silk and other sheer fabrics can be a great way to start.

Wearing these fabrics will always make you feminine and will make the photoshoot look airy and sexy.

You'll want to choose pieces that fit properly, flatter your figure, and reflect your style. Mostly avoid picking outfits that are too tight on your body, this will make you feel uncomfortable the whole shoot.

Strike A Pose

Doing your research and finding some images with poses you like can be a really smart thing! 

If you really want to walk the extra mile, print them out and prepare a mood board for yourself to bring for the day of the shoot or even mail it to the photographer and discuss it with them.

Another helpful tip is to take photos of yourself ahead of time to make sure you like your planned hair/ makeup/ smile/ lingerie & posing.

      Posing tips & ideas
Remember to keep your shoulders back and your chin slightly up. This helps you to maintain a flattering jawline. 


Try your best to keep your body slightly turned, this will help you look slimmer than if you were standing straight on facing the camera. 


Tilt your shoulders toward the photographer, slightly drop them down and keep your hips at an angle. 


Keep your chin out and your arm gently pressed up against you (the more you push it against you, the less flattering it will be!) 


You can push your hair upwards to create volume. This can be a very flattering and sexy pose.



One Leg in Front of the Other. This is a beautiful

boudoir pose that will emphasize your curves and waist.



Put your hands on your hips and lookup. This is a great boudoir pose! You can close your eyes to make it seem as if you're completely lost in the moment. This pose will also elongate your arms, emphasize your curves, and make you look confident.
Keep It Natural

When it comes to facial or body make-up, you want to keep it as natural as possible.

Face Makeup: Whether you'll have a MUA on the day of the shoot or you will be the one to put your makeup on, we recommend testing a few make-up looks (especially if you don't usually wear make-up), and even take a few pictures to make sure you like the look.

Tan: whether it is a natural or fake tan,  if you are not usually tanned then you definitely don't need to start now. If you do decide on either of them, then please do it at least a week prior to the shoot to be on the safe side. 
If you decide on a sunless tan, then take a few photos and see if you're looking orange. 

Watch Your Diet 

Don't starve yourself before your shoot but do try to make healthier choices. Avoid alcohol, sugary drinks, and salty food & drink lots of water.

Remember - every body type can rock a boudoir session, so don't feel the need to do anything more than making yourself feel confident!

If you do end up feeling bloated on the day of the shoot, share that with your photographer so that they can keep it in mind.

And it's always good to remember we tend to notice things about ourselves that no one else can see!

Personalize

Make it even more special by adding meaningful props to the shoot. Whether this day is for yourself or for your spouse to enjoy, grab some items such as their favorite ball cap, a football, a jersey or items that have a meaning for both of you. 


Now that you've learned a bit more about boudoir photography and got the right tips, you can decide whether or not it's for you. 
 
And remember, these are not the kind of photos you have taken only to hide them away forever. Make a special album of your favorite ones, print a collection of black-and-white ones, or even blow up one gorgeous shot to hang in your personal bathroom. Another sexy idea is to make play cards or even a calendar.

Keep in mind that there doesn't need to be a special occasion to do a boudoir shoot. If you're ready to document your sexiness and sensuality, that is a good enough reason!
#bridallingerie #confidentlybeautiful #boudoir #boudoirphotgraphy #womeninspiringwomen #fashionguide #bodysuit #lingeriewardrobe #ilovelingerie #lingerielover #tipsformen #men #lingerieguide #romantic #sexy #sexywoman⁠ #sensualwoman #lingerie #shopping #styleguide #white #shoppingguide #sexynight #boudoir⁠ #boudoirphoto #somethingboudoir #womenempowerment⁠ #SaturdayStyle #SaturdaySpecial #SaturdayNight #SaturdayShoutOut⁠
⁠