🌟🌟🌟🌟🌟 Reviews🌟🌟🌟🌟🌟

Beautiful robe!!😍Great seller...thanks for everything

Michal on Jul 11, 2019
Beautiful product, arrived in a very luxurious package, elegant and beautiful all together. Very thoughtful personal card. Highly recommended!! Thank you so much. ❤️


emegkell on May 24, 2019
All I can say is WOW. Gorgeous lace robe with a very pretty satin belt. It came very quickly and in a beautiful box with a handwritten note and a pretty satin hanger, which was such a nice touch given that this needs to be hung delicately. I cannot wait to wear this to get ready on my wedding day. So so happy with this purchase and the customer experience!!!
Andrew on Apr 14, 2019

My love absolutely adores these. Just like the ones she used to be able to find at fine retailers but no longer can. Says they loom and feel exquisite. So happy that this artist still creates what my love can enjoy.
I had been searching for a bridal set for months when I came across this shop. Even after looking into other options I could not stop thinking about this set and am so so so happy with my purchase! The shipping was quick, the communication was smooth, and the packaging itself was absolutely beautiful! I also ended up purchasing the garter because the style was unlike anything I had seen before! I realllly want to go back for the velvet robe too, just take all of my money!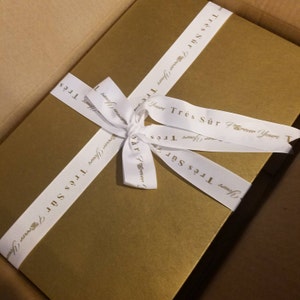 he packaging was absolutely beautiful! I have been looking for a white velvet robe for getting ready wedding photos. It was a hard task to find one online! So glad I found this store. It even comes with a pretty hanger. I absolutely love the robe!

kena on Jun 30, 2019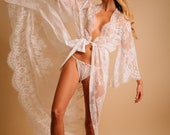 - - - - - - - - - - - - - - - - - - - - - - - - - - - - - - - - - - - - - - - - - - - - - - - - - - - - - - - -