Fall In love with Très Sûr X Beyond The Pond Photography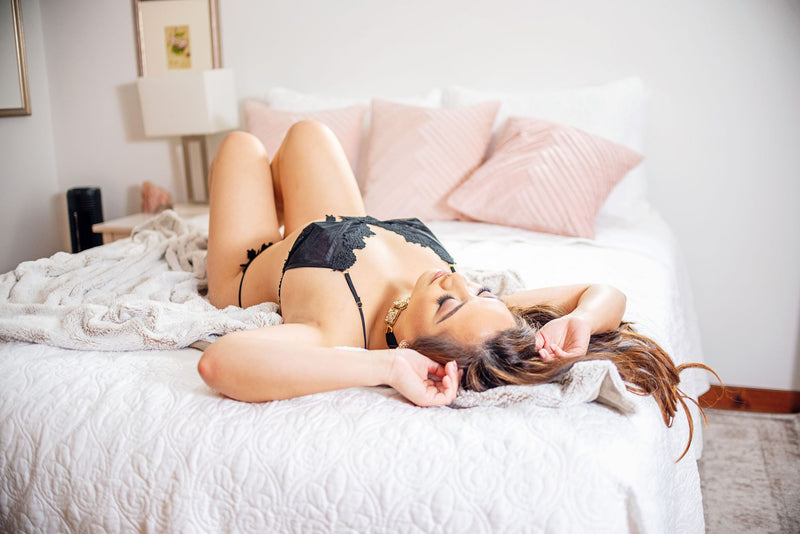 Hi Beauties!
We are welcoming the beginning of Fall by teaming up with an incredible team of women on a warm, cozy and sexy Bridal Boudoir photoshoot.
The photoshoot was all planned and conducted by the talented photographer, LaQuitia Denson from @beyondpondphotography and took place in an amazing rustic house in Honesdale, PA.
The shoot also featured:
Jewelry by Edera Jewelry @ederajewelry
Model Brendalynne @bobeystyledshoots
Makeup by Yvonne Preston @paintedbyeve
Hair by Paulette @Paulettemichellephotoggraphy
Dress by Pearl and Lace Bridal @pearlandlacebridal 
Our Featured collection:
Black Sheer Camisole
Black Sheer Bralette
Black Sheer Bikini 
We are now offering a special PROMO CODE on this new mini Glam collection, so please reach out to us at info@tres-sur.com to receive your special discount!
Wishing you a warm, cozy and sexy Fall!
XOXO
Très Sûr 
Jasmine Kedem