A Sunny Boudoir Photoshoot In LA With The Arsenic Babes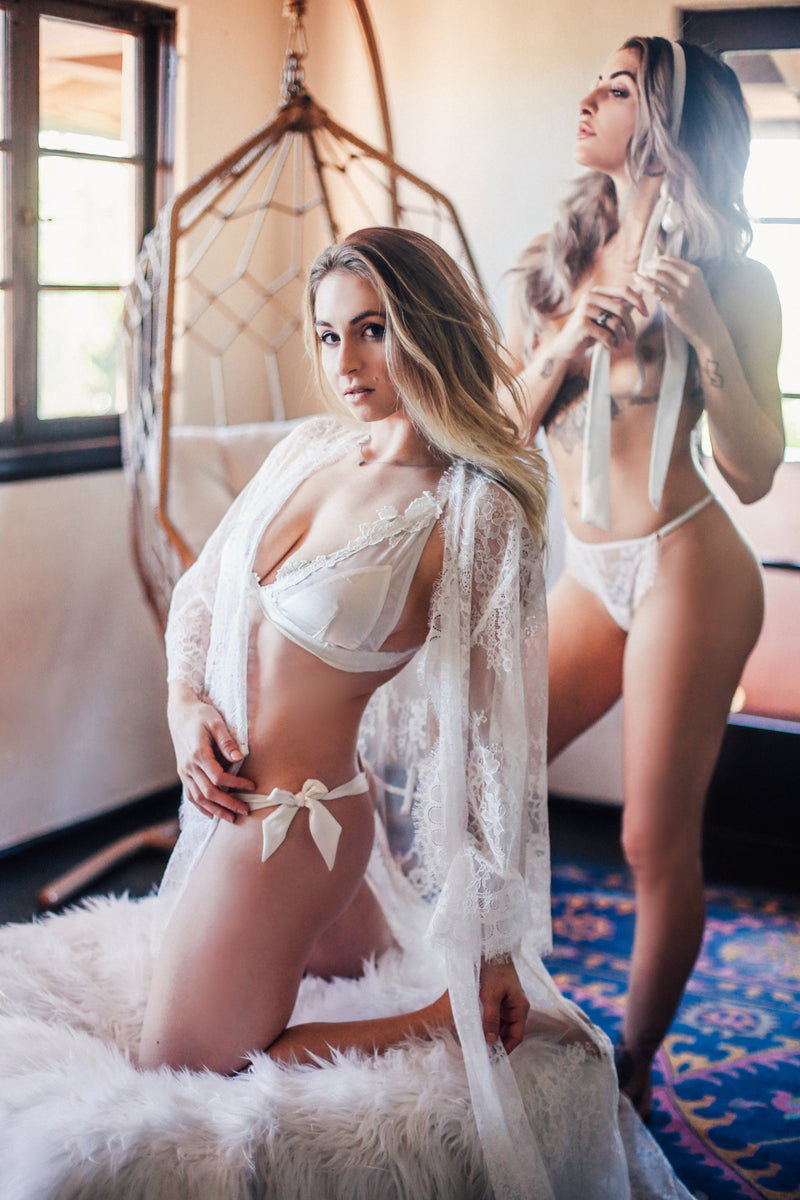 Last week we collaborated with the amazing Arsenic House here in LA. While it was freezing cold on the east coast, it was sunny and fun here in the city of angels!
We wanted to share with you some great, fun and sexy moments that gave our light and sexy pieces an edgy look and also some new ideas on how to wear our pieces.
Arsenic House Los Angeles
Photographer Lily Kathleen
Model Angelique W.
Model Kendra Zager
1/ M&M - Mix and Match colors, textures & lengths
M&M - no, not the candy, but it sure is SWEET!
Silk & lace, white & ivory,  sheer & opaque, super short & Full length.
Those will create a dramatic & luxurious look.
Featured items: Eri Lace Robe, Lea Silk Bralette, Lea Silk Thong
2/ Wear your lingerie out - Who says lingerie is only to wear at home?
These items will be available for purchase soon on our Très Sûr Glam collection.
4/ Add a nice waist tie on any piece to make it look even sexier
Featured items: Eri Lace PJ Set, Lea Silk Bralette, Lea Silk Thong
 5/ Who needs a top when there's a cool satin ribbon tied in a bow as a chocker?
 6/ Start your day poolside, wearing a Lace Babydoll while sipping your favorite drink!
Featuring our Eri Lace Babydoll & G-string
💖
P.S.

Please feel free to spread the love for our brands with others! Also, we would love to hear your thoughts about our guide or reach out if you have any questions.