7 ways to be an unforgettable bride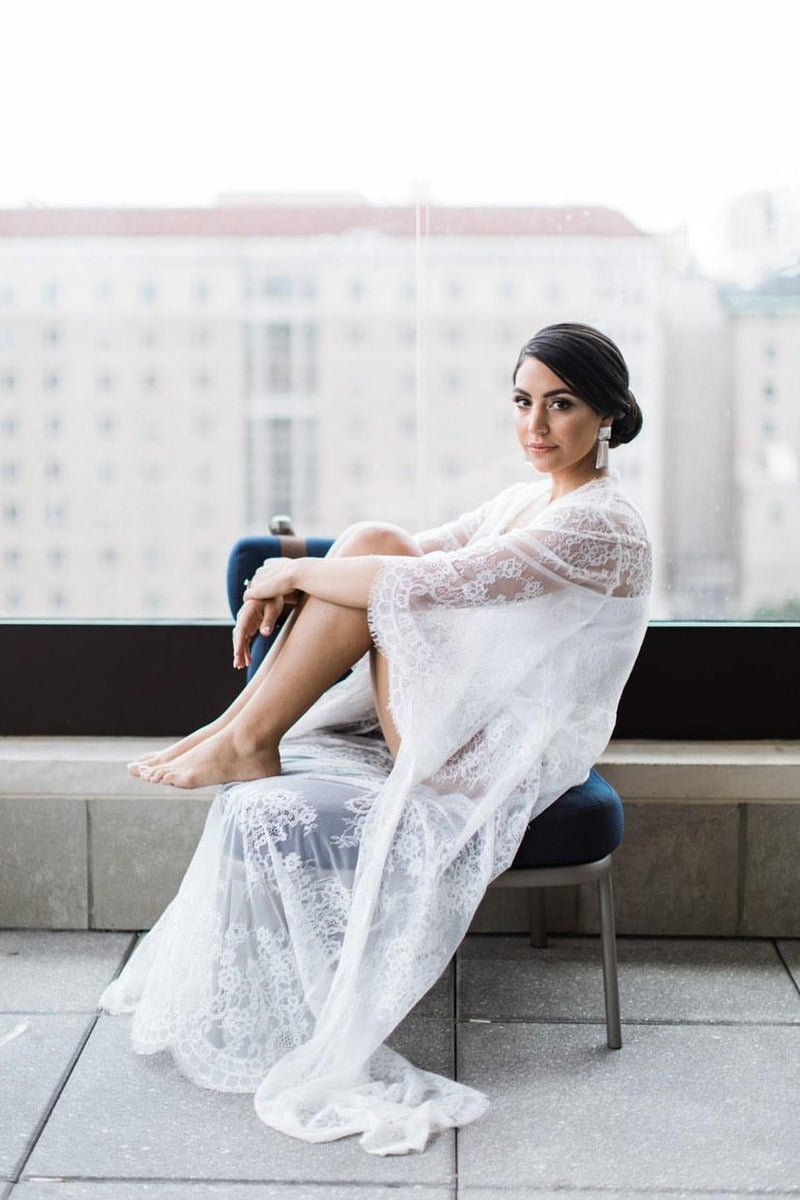 Believe us, you will remember your wedding day for the rest of your life, no matter what. But the smallest and unexpected details are what will make this day even more unforgettable.
For those of you who want to stand out and be forever remembered, we gathered some cool and unique ideas on how you can be an unforgettable bride!
Remember - the small details are what make the big difference.
No. 1 - Incorporate color with your white look, such as a colored veil or shoes: 
https://www.etsy.com/listing/219633051/blush-veil-blush-pink-veil-simple
https://www.pinterest.com/pin/173107179400229191/
No.

 

2 - Have an outfit for the party such as a sexy jumpsuit:
http://www.viktor-rolf.com/viktorrolf-mariage/
https://www.weddingchicks.com/modul/trending-847-656100-and-just-like-that-jumpsuits-were-everything-again-l-21-l-22.html
No.

 

3 - Add a sporty kick with a cool pair of sneakers:
https://www.pinterest.com/pin/336644140866443106/?lp=true
https://juliepaisleyphotography.pixieset.com/g/savannaanderic/
No.

 

4 - Pin something sentimental on your bouquet:
A piece of your mom's wedding dress:
https://www.huffpost.com/entry/100-sentimental-wedding-ideas_b_3908845?ncid=edlinkushpmg00000055
Wedding charms with pictures of your loved ones:
https://www.etsy.com/listing/399703047/walk-me-down-the-aisle-wedding-jewelry?utm_source=Pinterest&utm_medium=PageTools&utm_campaign=Share&utm_term=so.lp.d2.v1&share_time=1506895303000
No.

 

5 - Leave fun facts about you and your fiance at the tables:
 https://www.pinterest.com/pin/AZ7VZZ0rGcaiUYAgDHAwMrGno4n3oXiQBpdZNSJ4PlTC3tCcAG1quOo/
No.

 

6 - Incorporate your hobbies into your wedding set:
Here's an example for those of you who love horse riding:
https://www.marthastewartweddings.com/628421/hobby-interest-wedding-ideas?slide=873755
No.

 

7 - Let the music play:
If you are a music lover, choose your own unique music or express it in your wedding decoration:
The idea is to have fun with your wedding day, b

e unconventional and don't be afraid to shine!

💖

P.S.

Please feel free to spread the love for our brands with others! Also, we would love to hear your thoughts about our guide or reach out if you have any questions.