2023 Wedding Lingerie Trends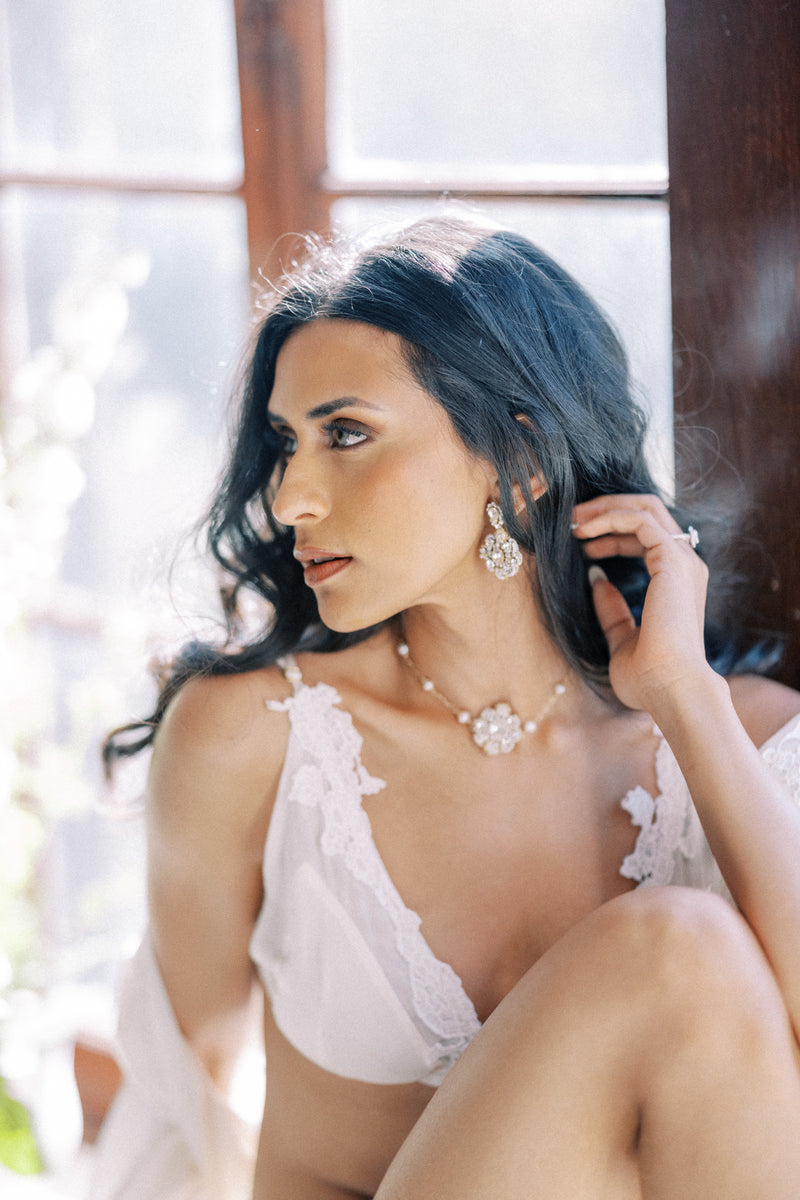 Hi Beauties!
As we approach the season of love and weddings, it's time to talk about the latest trends in bridal lingerie for 2023. Bridal lingerie is an essential part of every bride-to-be's trousseau, and selecting the right lingerie for your special day can make all the difference. Here are some of the key trends that are making waves in the world of bridal lingerie:
One of the biggest trends for the season 2023 is delicate lace lingerie. Lace has always been a popular choice for bridal lingerie, and this season, it's all about intricate details. Look for lingerie sets with delicate lace patterns, especially in soft pastel shades like blush and champagne.
Another trend that's gaining popularity is high-waisted briefs. Not only do they provide extra coverage, but they also create a flattering silhouette under a wedding dress. Additionally, non-traditional shapes like bralettes and bodysuits are also becoming more popular for bridal lingerie. These styles can be a great option if you're looking for something a little different than the typical bra and panty set.
Sheer fabrics like mesh and tulle are another big trend for the season 2023. Look for lingerie sets that incorporate sheer panels or details, especially in soft, romantic shades. Embroidery is also a beautiful way to add some extra detail and texture to your bridal lingerie. Look for sets that feature intricate embroidery on the cups, straps, or briefs.
While traditional bridal lingerie tends to be white or ivory, more and more brides are opting for bold colors like deep red, fuchsia pink, and even black. If you're feeling daring, try a lingerie set in a bold, unexpected color.
No matter what your style or preferences, there's a bridal lingerie trend out there for you. Whether you opt for delicate lace or bold colors, make sure you feel comfortable, confident & sexy on your special day!
XOXO,
Très Sûr 
Credits to:
1st two images:
Photo: @berkmenphoto
Video: 🙋🏻‍♂️@sambennettmedia @jbjpictures
Coordinator: @anelaevents
Venue: @ellistonvineyards
Florals & Event Design: @autumnmarcelledesign
Hair and Makeup: @rachel.luskhmua
Stationary: @plumeandstone
Bridal Jewelry: @ederajewelry
Gowns/Tux: @epiphanyboutique_carmel
Rings: @balaciaofficial
Cake Designer: @love.for.creme
Shoes: @bellabelleshoes
Silk Ribbons: @honeysilkscop
Fragrance: @maisonfranciskurkdijan
Rentals: @pleasantonrentals
Talent: @cambryjade @engelhardtdylan @jadedhardts @aakriti.sachdev @ashleyoliviah

Jasmine Marie Photography 
Anastasiya
Lilyana Schmidt